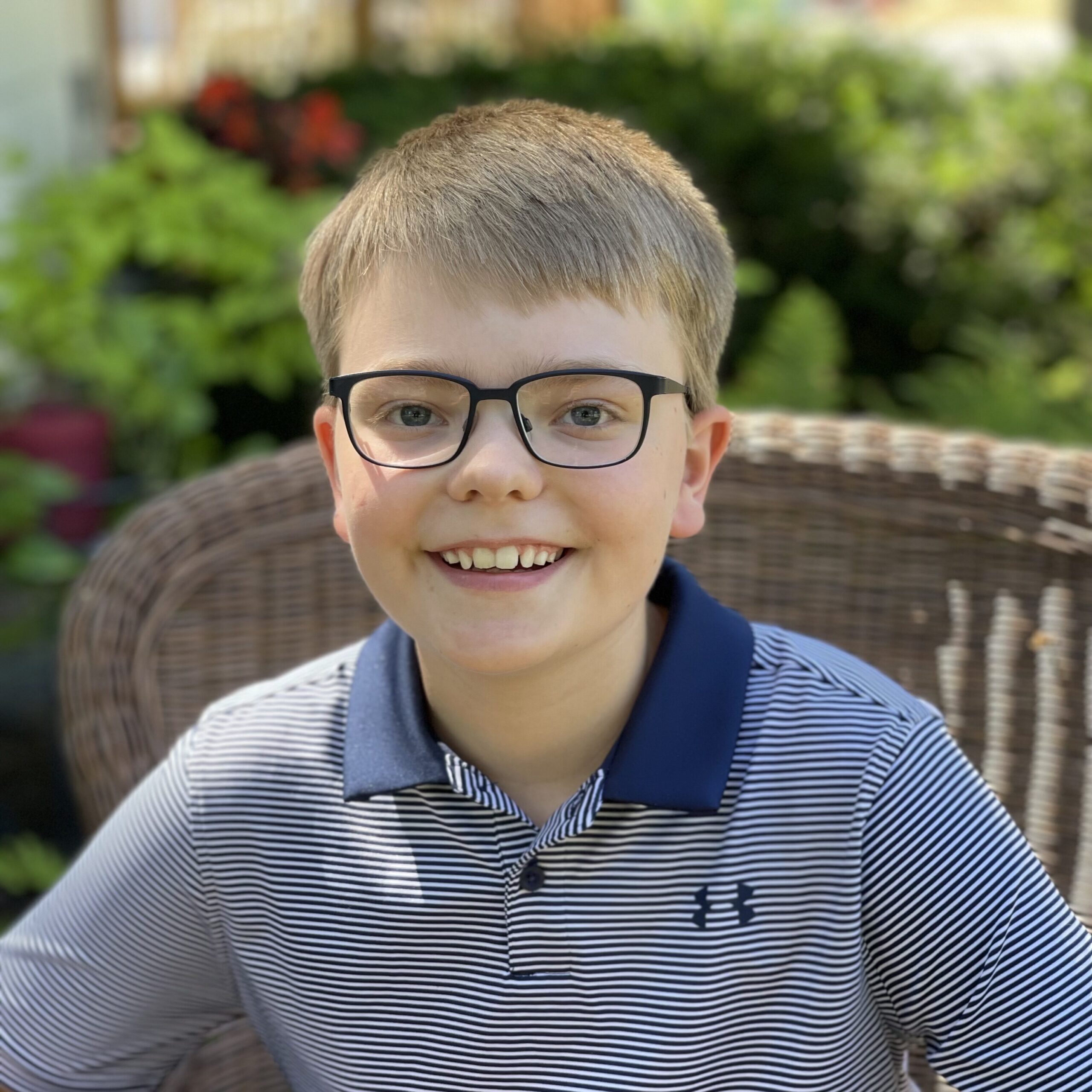 Erik Brovold
"You Are More Than Just a Number"
Erik Brovold is a 7th grader at South View Middle School. He is passionate about playing music as a cellist with the Greater Twin Cities Youth Symphonies, as well as with school and pops orchestras. He is a student leader on South View's Student Ambassadors team, and participated in the spring musical, Hairspray, on sound crew. Since Kindergarten, Erik has participated and competed in FIRST robotics. Erik's talk describes his own journey with perfectionism and equating success with grades, test scores and percentages; he has learned that these numbers don't tell the whole story. Instead, it is our experiences, memories and continuous growth that define who we are, and what we can dare to dream.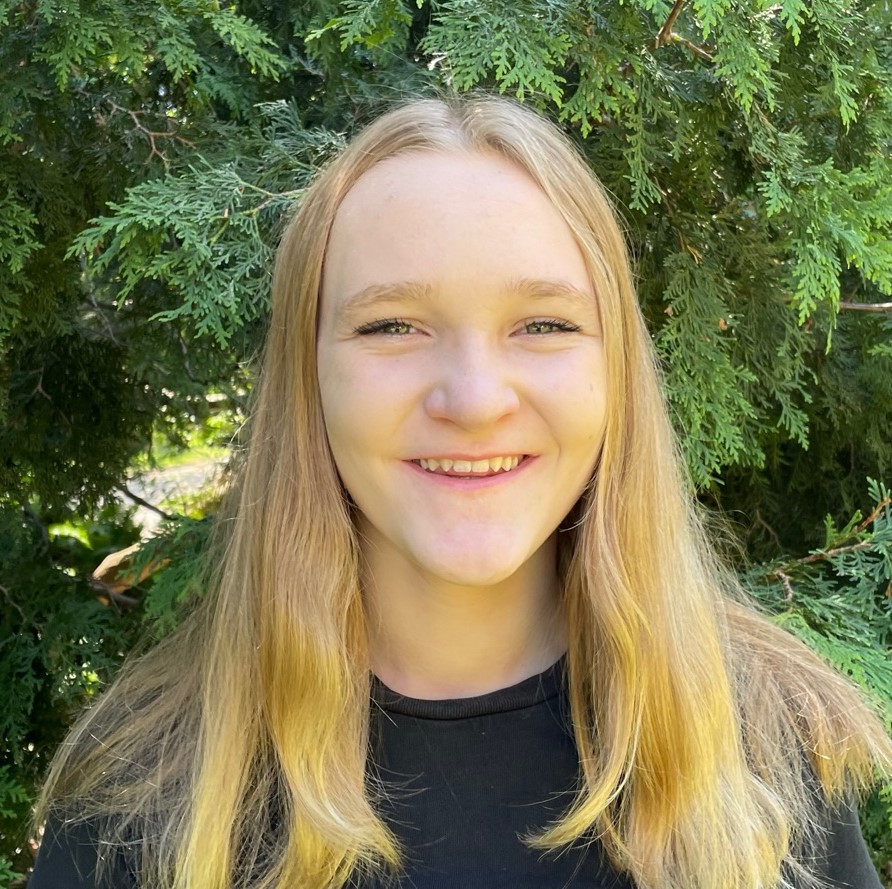 Hailey Fey
"Bee Happy! A Hornet's Take on the Benefits of Beekeeping"
Hailey Fey is an incoming junior at Edina High School. She enjoys dancing, music, and her family farm near Litchfield, MN. She is a member of the Edina Dance Team and has enjoyed dancing with the team for four years. She also dances outside of school at Victoria Dance Productions and has for thirteen years. Hailey enjoys playing flute and is a member of the Edina High School Band program. She's excited to be on the Varsity Band for this upcoming year. She has developed many close friendships through the band and dance programs. She also teaches Sunday School and works at the Eden Prairie Community Center. At the farm she helps with raising produce for a local food shelf and beekeeping. She is passionate about the bees and caring for the them. Last year she started with three hives, and this year the bees are thriving and expanded to seven hives. The art and science of beekeeping has grown into a unique and enjoyable hobby that she is excited to share with others.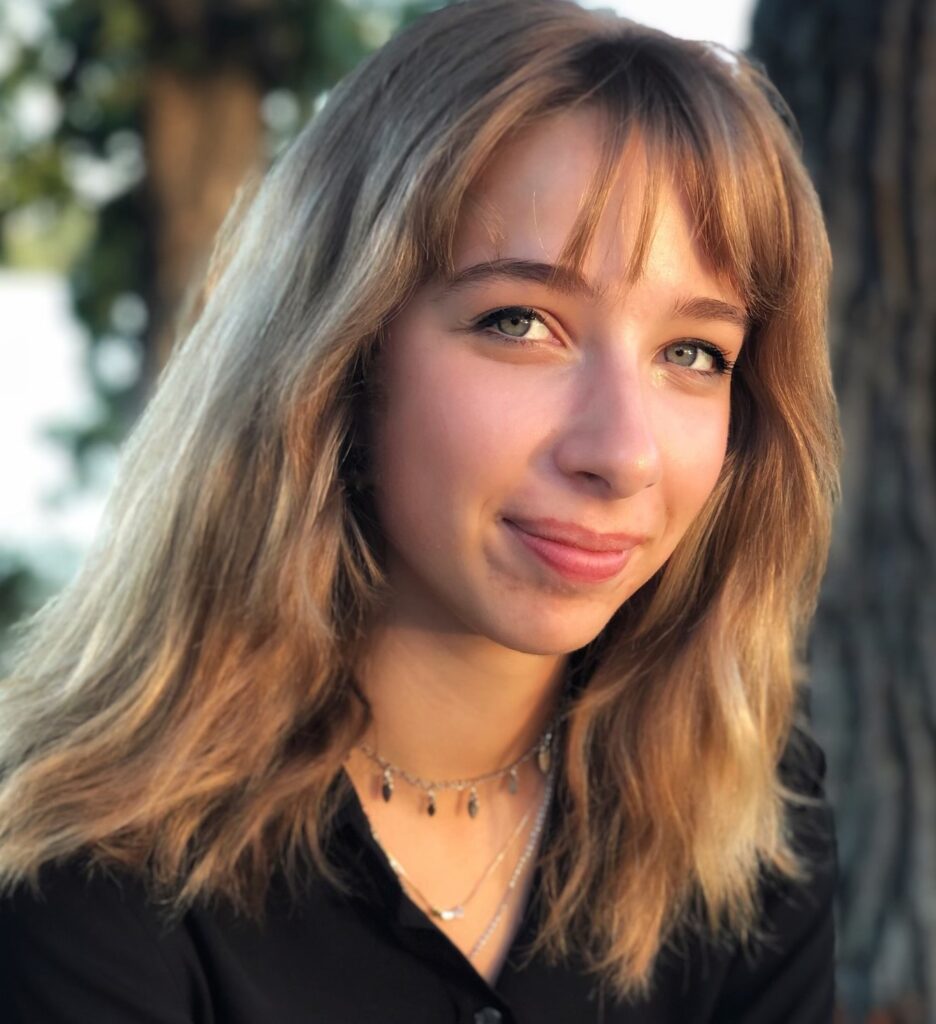 Claire Safranski
"Darwin's Diet: The Evolutionary Cause of Eating Disorders"
Claire Safranski, a sophomore at Edina High School, has began to understand that her eating disorder never started on March 22nd, 2022. That instead, it may be in her DNA. While doing tennis in the fall, writing contests in the winter, softball in the spring, and piano year out, she finds joy in reading classics and romance novels, traveling, and learning more and more about the evolution behind eating disorders and how she can use that knowledge to help herself and others.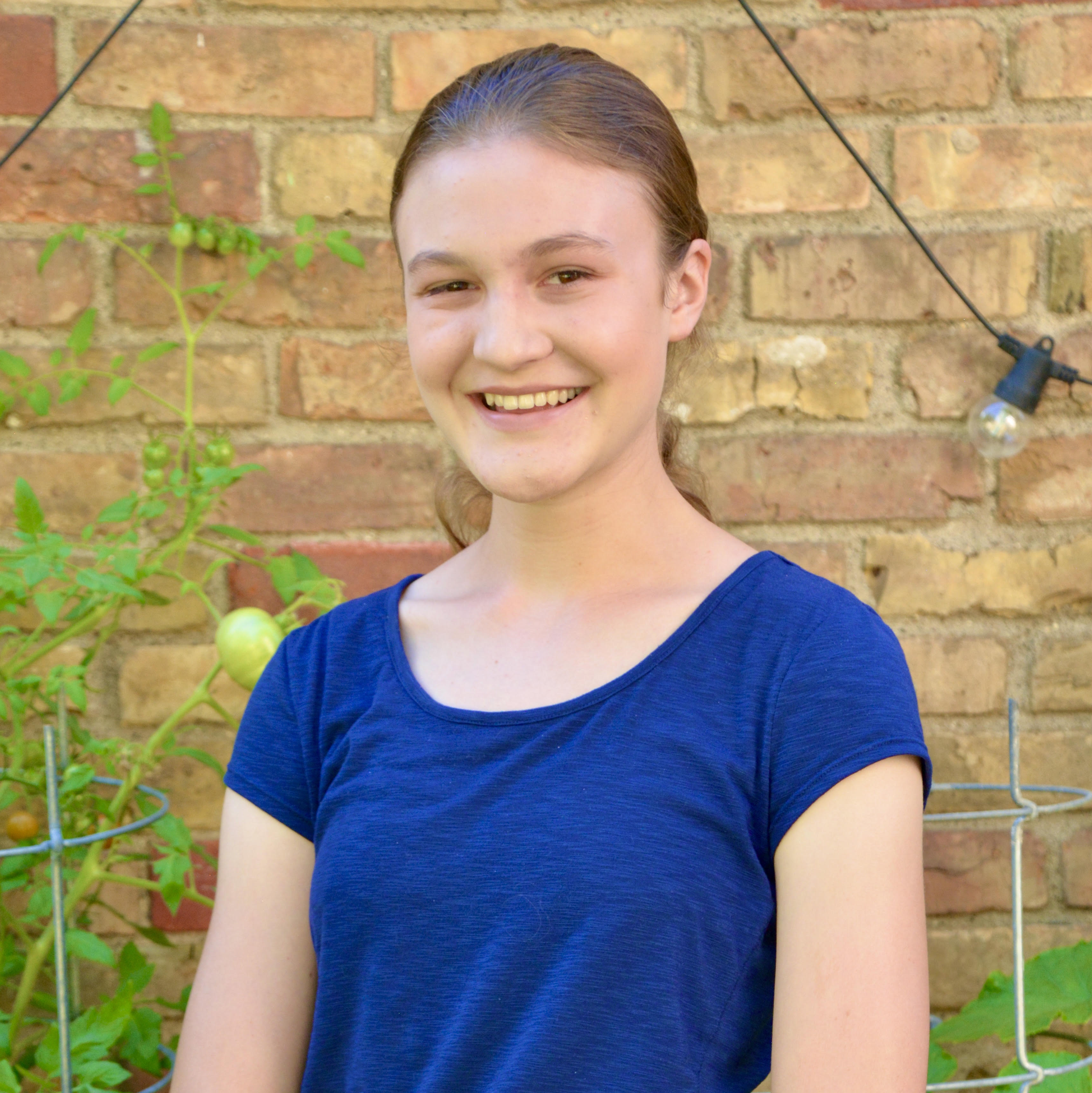 Sonja Holtey
"Inclusion, Acceptance, Connection: It All Starts With Hello"
Sonja Holtey, a junior at Edina High School, is interested in public mental and physical health. She loves researching and sharing her ideas through written, verbal, and video formats, including a documentary she produced for C-SPAN's StudentCam Competition on the United States' school lunch program. She is a captain of the EHS Speech Team, a co-creator of the EHS Healthcare Careers Speakers Club, a member of the EHS Nordic Ski Team, a cellist in the EHS Orchestra Program, a National History Day program participant, a volunteer at the Minneapolis Crisis Nursery, and the founder of the Say Hey Hornets Boosters Club, which aims to promote inclusion, acceptance, and connection throughout the Edina community by encouraging the simple act of saying hello.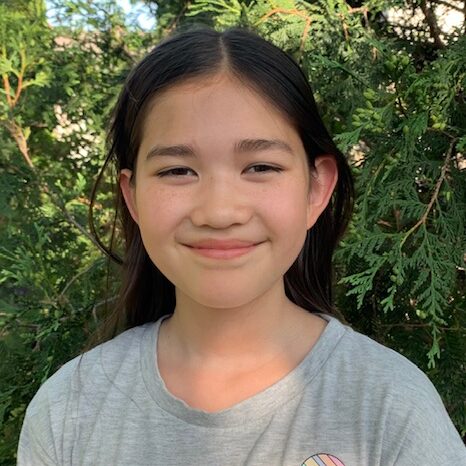 Nicole Jerney
"You, me and bento"
Nicole Jerney is 12 years old, and was born and raised in Minnesota. She loves sailing, dogs, hockey (a goalie), cooking, drawing, music, and organizing. She has sailed from Chicago to Duluth and is getting into kitesurfing. At a very young age she became highly social, and loves talking to people. Her recent interests include diversity and inclusion issues, such as various cultural backgrounds and LGBTQIA+.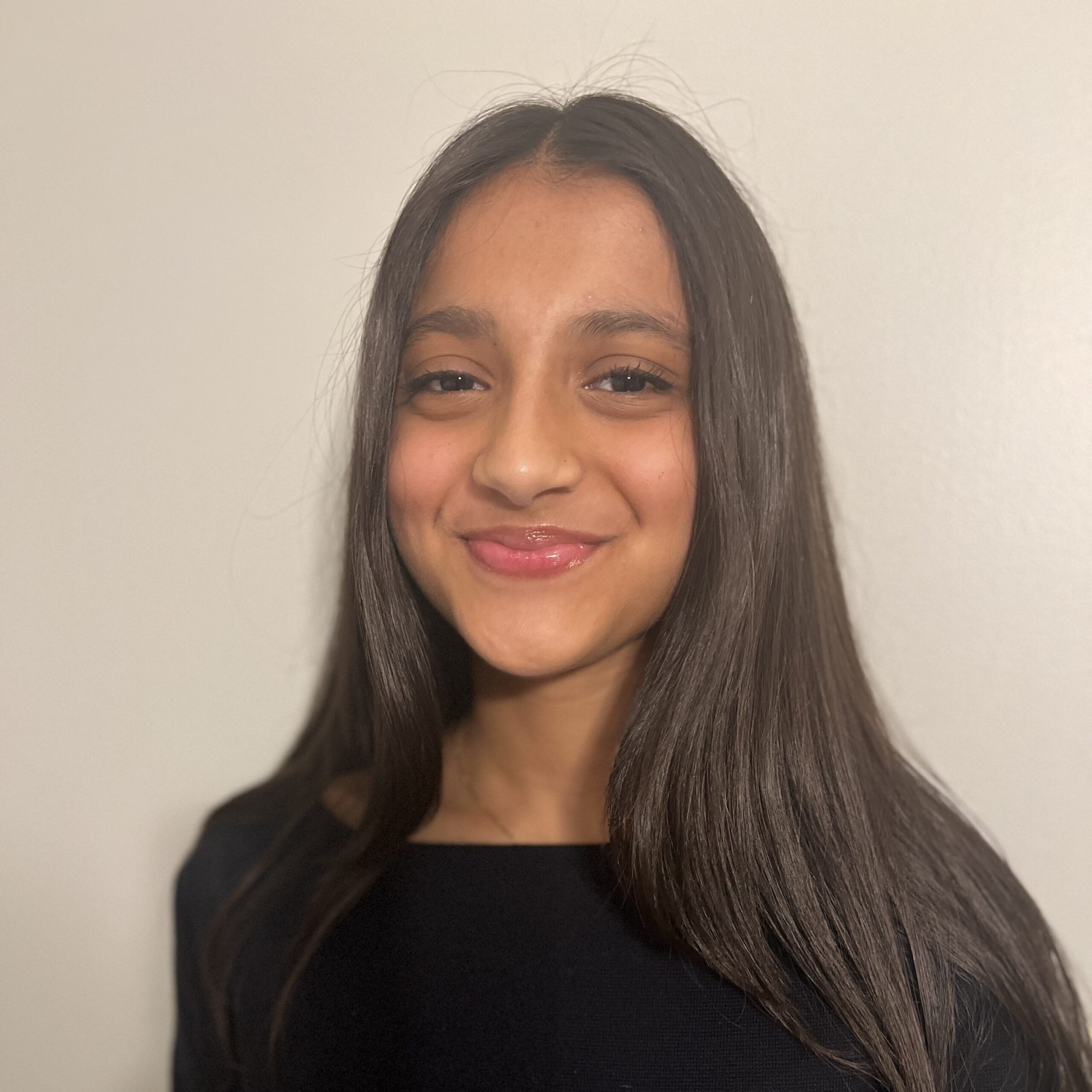 Indra Khariwala
"My imperfect success"
Indra Khariwala is 15 years old and starting her sophomore year at Edina High School in the fall. She is the middle child in a family of 5. She has an older brother (17) and a younger sister (8). Indra enjoys theater, playing the violin, Kathak (Indian dance), biking, and spending time with family and friends. Indra's talk focuses on the fact that a situation can be imperfect and still successful or perfect and unsuccessful. Her personal experiences during her freshman year led to new realizations and she hopes to inspire others to prioritize perseverance over perfection in order to become successful.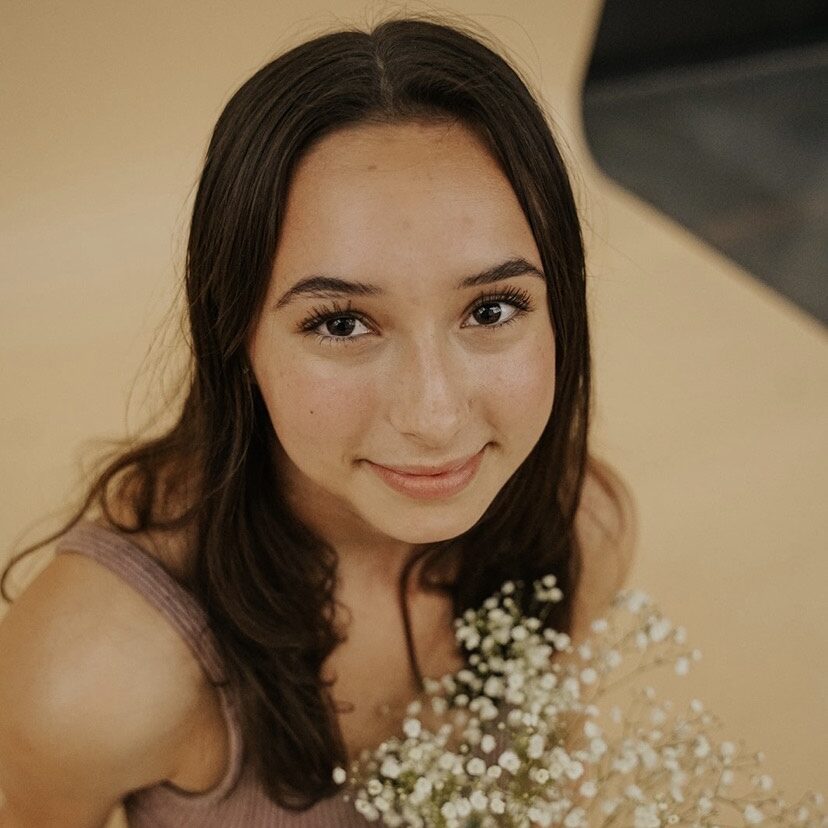 Olivia LaFrenz
"Changing the narrative is more than ok"
As a senior at Edina High school, Olivia LaFrenz is involved in high school and club volleyball. She is also a member of concert band, girls united, Hornet Mentors, and 212. She has volunteered at the nonprofit Grocery Gatherers to deliver groceries to those at high risk during the COVID-19 pandemic. Olivia worked at an Edina elementary school KIDs club for over a year and is currently a nanny. Being around kids is an important part of Olivia's life and she is heavily invested in increasing mental health resources for children as they age. Olivia wants to bring attention and resources to mental health.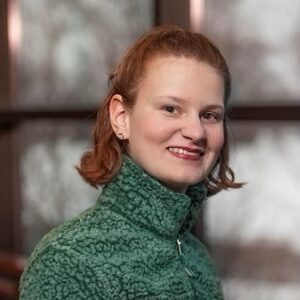 Sydney Raley
"A teenager's experience with autism and how it can save a life"
Sydney is a junior at Edina High School and is heavily involved in the Edina Choir and Thespian programs at EHS, as well as the Mount Olivet Cathedral Choir. Outside of school, she works at the Eden Prairie McDonald's location and is taking classes on art and animation. She hopes to someday attend the California Institute of the Arts in Burbank.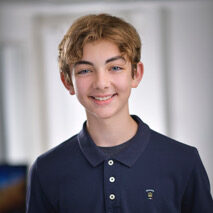 Graham Thompson
"Trying new things made me empathetic"
A freshman at Edina High School, Graham Thompson likes to sing, read, and perform. From a young age, he has had knack for trying new things, including speedcubing, earning a black belt in martial arts, and competitive strategy gaming. When he decided to try theater, he immediately fell in love and has since won 3 best actor awards with his strong stage presence. Being bold, curious, and willing to do different things creates opportunities to discover new things you are passionate about, meet new people, travel, and understand situations from another perspective. He hopes to one day have a career of 'new adventures' by becoming a professional actor.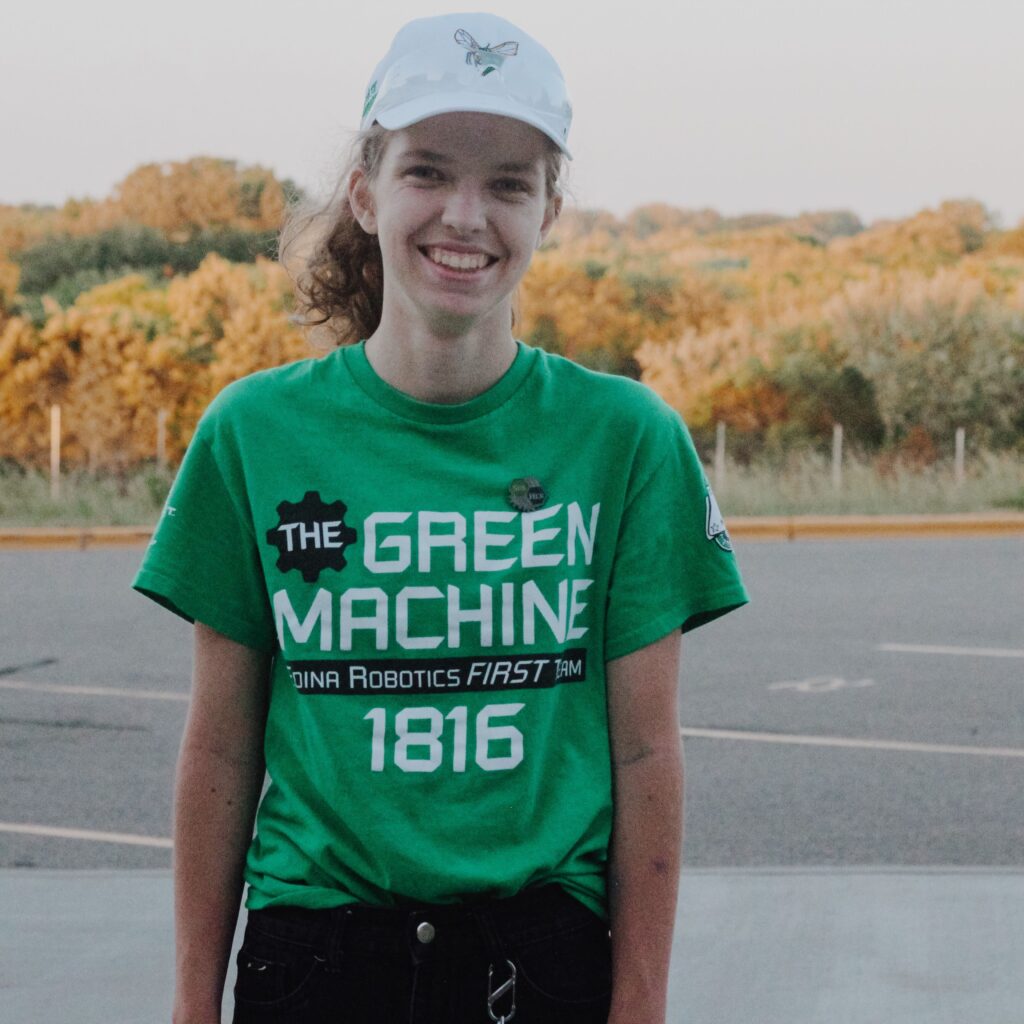 Kaylie Caldwell
"Our Turn in Tech"
Kaylie, a junior at Edina High School, is a Team Captain and the Robot Driver for FIRST Robotics Competition Team 1816, "The Green Machine." She is a member of the robot build and fabrication subteams. Kaylie immerses deeply into all things robotics-related, often thinking about improving and modifying the current robot to make it better (or simply cooler), and planning team development activities. She absolutely loves being given the opportunity to drive the robot, it's one of her favorite things to do on the team. And she's excited to build and compete in the upcoming season and can't wait for the next game release in January 2023!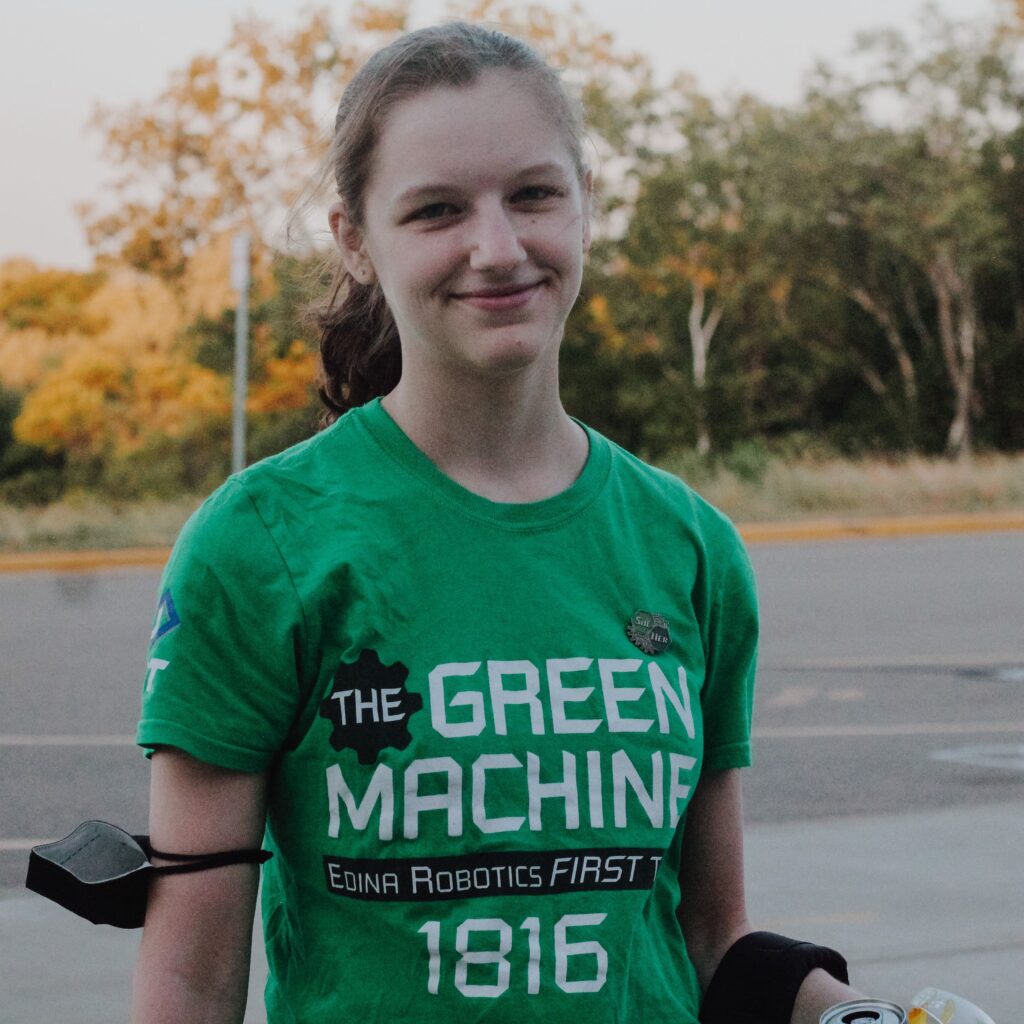 Adele Snyder
"Our Turn in Tech"
Adele is a Senior at Edina High school and a Team Captain and Driver Coach of FIRST Robotics Competition Team 1816, "The Green Machine." She is a member of the build and fabrication side of the team and is lead coordinator of the other fabrication and software subteams.. Her favorite parts of FIRST Robotics are attending competitions and working hard while having fun with the team. Outside of robotics Adele enjoys baking, reading, and playing video games, all while listening to music. She is excited to continue experiencing the "hardest fun" she's ever had in the 2023 robotics season.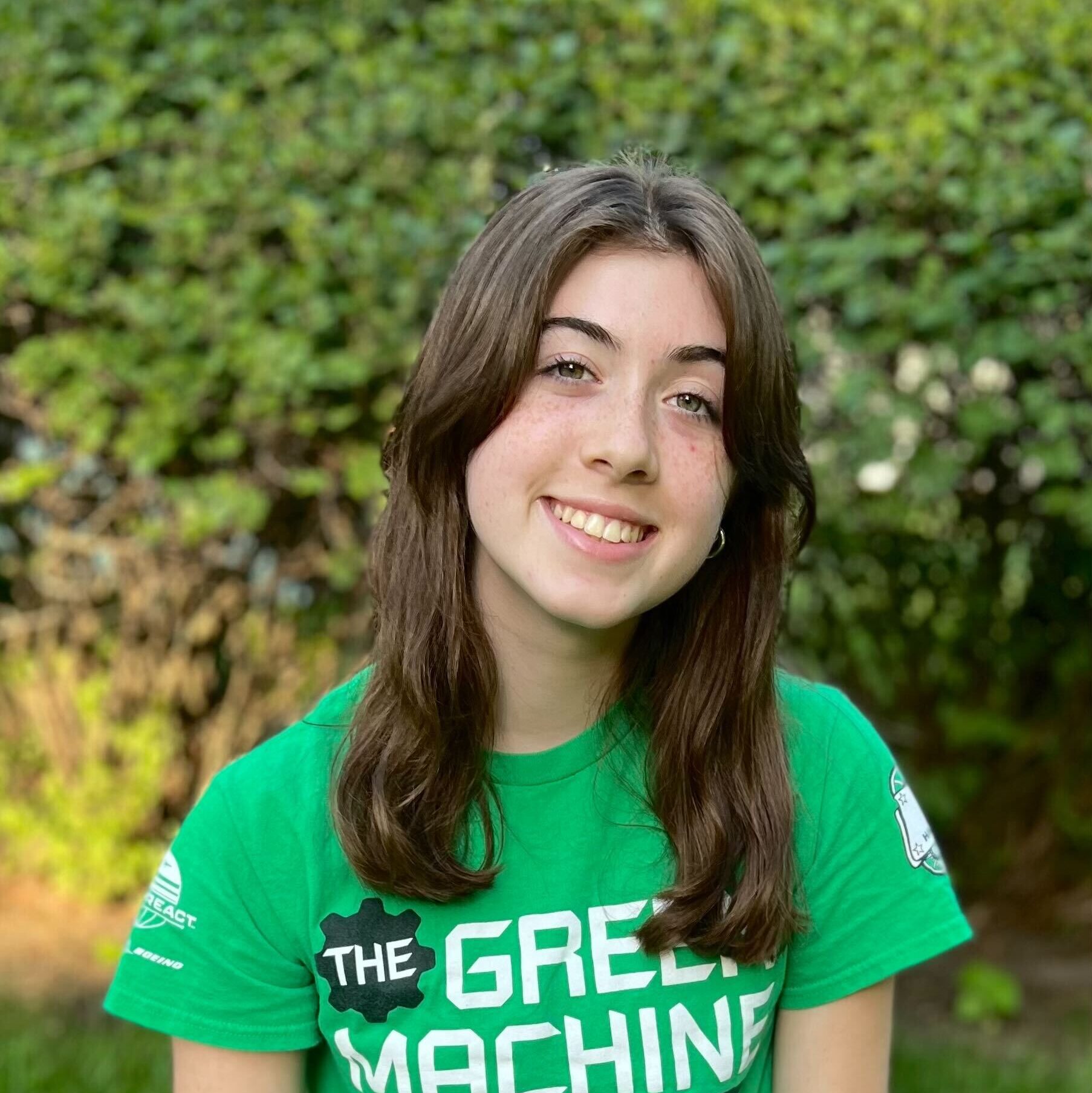 Venna Wiandt
"Our Turn in Tech"
Venna, a junior at Edina High School, is the Assistant Captain and Business Lead of the school's award-winning FIRST Robotics team 1816, "The Green Machine.". She is responsible for supporting the team's sustainability and is excited to extend her contributions in the upcoming season to the design and fabrication of the robot. She particularly enjoys helping students present and speak in front of groups. In her free time she likes crocheting, hiking, listening to music, and hanging out with friends. Venna plans to pursue a major in cognitive neuroscience.