TEDxEdina and TEDxEdina Youth have been bringing curious souls and those passionate about innovative ideas together to connect, learn and gain inspiration in changing lives, communities, and ultimately our world since 2015. This was possible because the internationally renowned TED conference has created a program called TEDx to help communities, like Edina, share in the spirit of ideas worth spreading.
Under the guidance of TED, TEDxEdina and TEDxEdina Youth are local, self-organized events that bring our community together to share an impactful TED-like experience that sparks connections, purpose and fresh ideas for speakers, audience members, sponsors and our volunteers.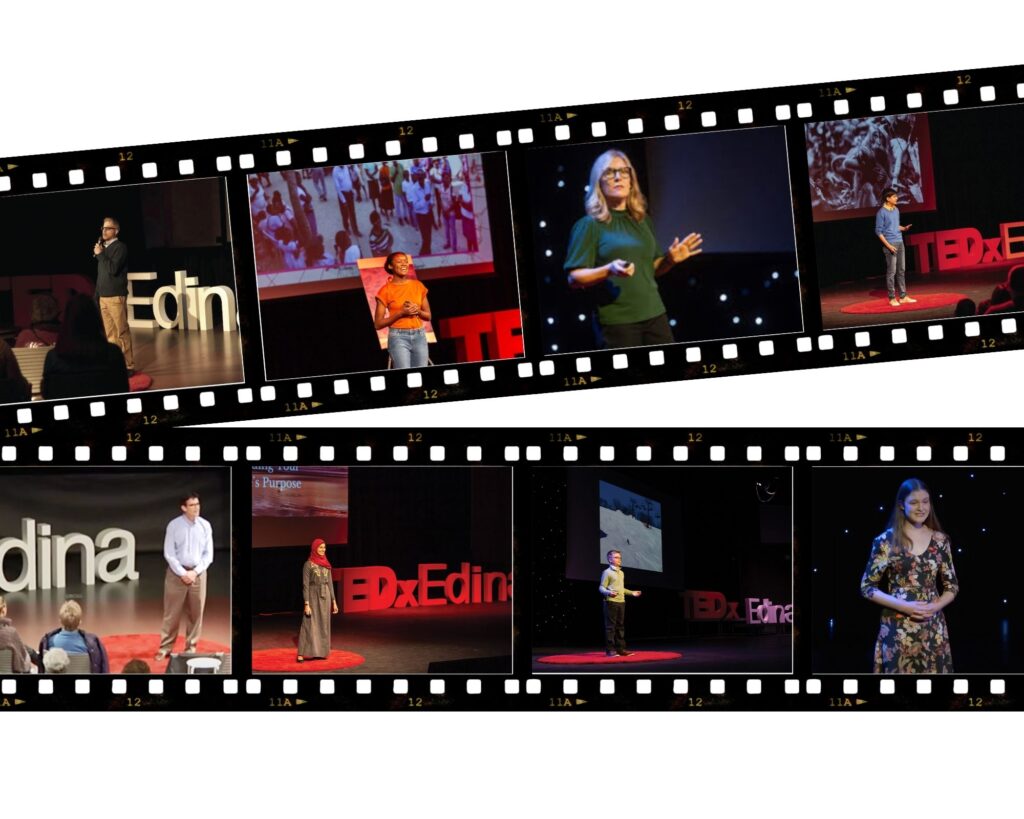 Frequently Asked Questions
Can I be paid to speak or perform at TEDxEdina?
No. TEDx rules prohibit any speaker from being paid.
Can anyone attend TEDxEdina Youth as a member of the audience? Where can I buy a ticket?
Absolutely! The public is welcome and encouraged to attend. Students, parents, teachers, community members. Tickets for our TEDxEdina Youth November 17, 2023 event will go on sale October 1. Check back to get your ticket!
Why is there a fee to attend TEDxEdina?
TEDxEdina Youth is organized by a group of dedicated Edina Public Schools student volunteers. With the generous help from our sponsors and all money collected from ticket sales, TEDxEdina funding supports actual costs for venue, video production, operations, food/beverages and post-conference follow-up efforts. Please note that we will provide financial assistance to community members who are eager to attend and cannot pay the full fee. Contact us for more information.
How can my company get involved as a partner with TEDxEdina?
Please visit our Sponsors page for further information.
How can I participate through social media with TEDxEdina?
Follow us on Twitter @tedxedina #tedxedina or find us on Instagram or Facebook.
Other questions?
Contact us: [email protected]